About Us
About the Team
Alex Chang, President
Unidatum Integrated Products LLC

Rather than this being a bio that might be a copy of a LinkedIn resume, I'd like to communicate directly. Integrated Marketing is a mantra that we are actively promoting through our OptimalMatch brand. The vision is a data exchange that facilitates transactions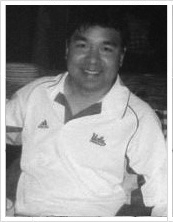 in a transparent and accountable way. Over the past 8 years, I've been involved in growing several internet marketing leaders and innovators such as LowerMyBills.com and LeadPoint. Launching over 40 lead verticals and optimizing ad spend of over $1M each day were some major highlights. So this involved marketing a general service, such as a mortgage refinance, to a consumer and then finding the right service provider like a mortgage broker. Then connecting the two parties together. And many times... connecting the one consumer to multiple brokers such that the brokers would compete for business.
Over the years, I felt that consumers were getting the raw deal. Often they would get called non-stop even after they found what they had been looking for...making it hard for them to come back to that experience again. And on the other side of the equation, the brokers would run into fake leads and consumers incentivised with the wrong intentions. This would originate from various lead generators. Aggregators and private lead exchanges have been policing lead quality through call centers and data validation such as TargusInfo. And these methods have been effective. But the consumer still gets an enormous amount of calls. Still a raw deal for them.
As a consumer myself, I want to know who acquired my information and my interest in a particular product. I want to be able to see if my info was sent to mortgage broker A, B, and C. And I want to tell mortgage broker A,B, and C that I'm no longer interested because I went with Broker B. I want to be able to say, "Hey where are all these other calls coming from?" and get actionable answers. So sure, these companies know that I was interested in the product two weeks ago. But I want to let these companies know that I am NOT interested in the product now.
Integrated Marketing is not just about interest. It is about the cycle of behaviour that any consumer goes through and identifying which part of the cycle they are in. And then staying with that consumer through that loop. So please join us and be a part of the winning circle where we strive for maintaining your accountability to the customer in whatever industry you are in.




Location and Contact Information
Unidatum Integrated Products LLC
Mississippi Enterprise for Technology
Building 1103
Stennis Space Center, Mississippi, MS 39529
Secondary Office
Santa Clara, California 95051
310-622-3741
alex.chang@unidatum.com
Everyday including weekends 24/7
Latest News
DEC 2011
New demand for leads
We've added demand for Legal Services, Home Care, Credit Card Debt Consolidation, Online Education, Cash Advance, UK Private Medical Insurance, UK Life Insurance, Graphic Design Services, Car Insurance, and Work from Home leads into our system.